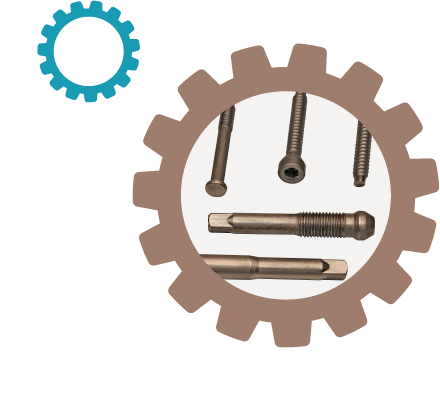 Custom component production
We are able to manufacture every customised product as per the following specification:
material: low carbon steel wires AND stainless steel in classes to 70 as individually agreed
product type: bolts, screws, pins, studs, rivets, etc.,
threads: external – standard and custom threads, multiple threads within one product, knurling,
sizes: diameters between 2 mm and 8 mm (12 mm for selected solutions as individually agreed), lengths between 4 mm and 240 mm,
head type: standard and custom heads according to customer's specification,
recess type: standard (PZ, PH, PK, PC, ZW, IM and TX) and custom recesses according to catalogue solutions or an customer's needs,
coating: zinc, nickel, Geomet, Delta Seal, custom coatings according to a customer's needs and coating.
We manufacture both hardened and unhardened products.
We offer various packaging options and package goods according to our customers' needs.
Want to learn more? Ask us about our custom-made products!
Our fully equipped, state-of-the-art research facilities guarantee the highest standards of production monitoring processes. Additionally, we constantly test the performance of our products. Our laboratory is regularly inspected by external parties who provide certification and technical approval for our products.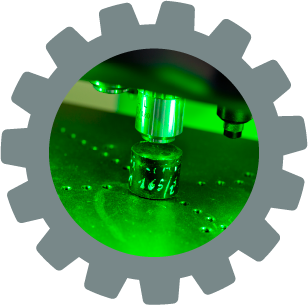 Do you need small or individual packaging options? See how we can help!
How you benefit

Save time and money
Our own packaging plant and high levels of inventory comprising more than 20,000 products ensure quick order processing. It is a perfect solution for companies that do not want to waste their time packaging goods themselves. We make this process considerably quicker and profitable.

Comprehensive services and individual solutions
We package every product or set of products based on the individual needs of the recipients:
We provide cardboard boxes of any type,
blister packaging and bags in different colours, including recyclable packaging options,
custom-made products or products delivered by customers.
We bundle together fasteners and fixings, instructions and warranty cards.
Professional technical support
Our customers can always rely on our specialists. All partners are offered technical support with regards to our solutions.